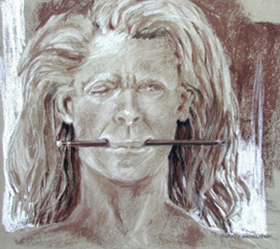 ANCIENT HISTORY
….I was raised in the charming and nurturing, rural community of Bryan Ohio. I earned a Masters Degree in Fine Art – Drawing and Painting. As a prelude to that, following interests in the arts, my undergraduate degree was in Art and Commercial Design, from Stephens College, Columbia, Missouri. Additionally, I studied fine art at Ohio State University and at Albion College sessions in art at Bay View Association, Petoskey, Michigan.
The smartest thing I ever did in college was to choose to KEEP GOING…
….Therefore, I earned a Masters Degree in Fine Art — Drawing and Painting, from University of Missouri. If I tell you when, it will ruin everything, so let's just pretend I am really…. youthful.
My intent was to teach drawing and painting on the college level, and for a very short time I did. It was one of the most fulfilling experiences I have had. Raising children was another…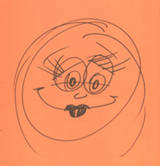 REAL LIFE
I am married and live in Grosse Pointe Farms, Michigan. We have two grown children, who are married and have gifted us with grandchildren, and here I am compelled to make up something — like "I raise Alpacas, climb mountains and pilot a jet," but I don't.
ART LIFE
…..Instead, I try to do my artwork and art business as much a possible. While trained mostly in OILS, I have turned to PASTEL and OIL PASTEL because of the drawing quality of both mediums, as well as the immediacy of "drawing from ones fingers." Oil Pastel and Pastel travel very easily, and for me that is important, because I do a good deal of work while traveling. Traveling has influenced and directed my subject matter, and I admit to rendering a wide range of subjects.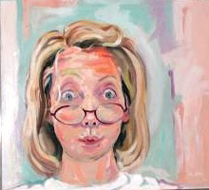 INFLUENCES
The fact that I am inspired by many elements and experiences explains my wide variety of subject matter. No matter the focus, I am influenced by a strong education in drawing and painting, and by my few years of teaching drawing on the college level, which firmly planted my roots in realism.
Effects of light and color encourage my creativity. I see vivid color in all things, transferring what I see into my pieces. Color relationships and accurate draftsmanship are important to me, and are the building blocks of all my work.
MEDIUM
Currently my mediums of choice are SOFT PASTEL and OIL PASTEL.
With a degree in painting and drawing, I am excited by the use of oil paint but primarily enjoy the straightforward act of drawing in color…
OIL PASTEL
Is there a medium that allows me to do both? The answer comes in the form of waxy, vibrantly colored sticks of OIL PASTEL.
Although it shares the name, oil pastel is not pastel. Unlike the dustiness of pastel, oil pastel in an oily waxy crayon. Originally developed for Picasso in the 1940's, today's artist grade oil pastel is a serious versatile medium.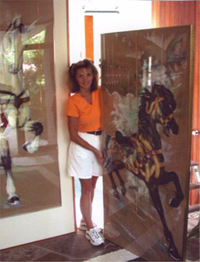 How I use the Oil Pastel Medium
I begin with dark papers, as if pulling the /images out of darkness into dramatic theatrical stage lighting. It is an exciting process during which I apply colors in many controlled layers. Veils of color, one lightly over the other, allow the color below to affect the color above, much like the classical glazing process oil painters use to build color.
Conversely, there are times when in heat and sunshine, the sticks of medium become soft, pliable and in that case the application is more aggressive and active, with the final result being somewhat impasto, looking similar to oil paint.
SOFT PASTEL
Using SOFT PASTEL, I relish the sight and feel of the saturated colors coming from the sticks of pure powdery pigment. I often apply the medium on sueded and sanded papers. Sueded paper is a unique surface whose character necessitates that detail be held to a minimum, allowing for lively mark making. No matter which surface, soft pastel allows me to use a drawers touch while working quickly, applying exciting color relationships of the medium.
ARTIST'S STATEMENT — ARE WE HAVING FUN YET?
I HAVE NO IDEA WHY THEY CALL IT ART WORK …
AS FAR AS I AM CONCERNED, IT SHOULD BE CALLED ART PLAY!
And, having said that, I take an extremely serious approach to being a fine artist. Creating these pieces in the thoughtful solitude that I require excites, electrifies and rejuvenates me
…If I stopped there, that would be fine.
But I have to say that sharing my art and having a viewer connect with what I do, totally completes the process.